Design Tech High School 2018 Graduates—The Dragons Take Flight
The pioneering young people who helped take Design Tech High School at Oracle from idea to reality, became the first to graduate from d.tech on June 23, 2018.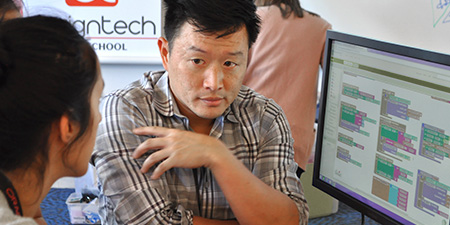 Oracle Volunteers: Sign Up to Coach Students or Manage an Intern
Use your skills to inspire the next generation of innovators. Sign up to coach one of the Foundation's upcoming classes for d.tech students, or manage an intern.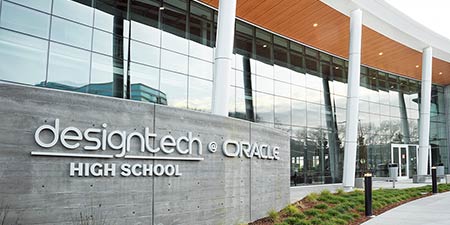 Design Tech High School Opens Its Home on the Oracle Campus
On January 9, 2018, Design Tech High School officially moved into its new home at Oracle headquarters in Redwood Shores, CA.